Since 1861, Beau-Rivage Palace has been proving that tradition and innovation – just like cultural heritage and modernity – complement each other very well. This ambassador of the highest Swiss hotel tradition is a great example of the country's typically excellent hospitality.
The walls of this majestic building could tell 1001 stories ... about defining moments in history – such as the signing of pioneering treaties – about artists seeking inspiration, about royal families and famous celebrity guests. The legendary Beau-Rivage Palace guards many secrets.

Classed as one of the best hotels in Europe, it is made up of two buildings connected via the so-called La Rotonde, built in 1908. Between 2012 and 2014, the renowned interior designer Pierre-Yves Rochon oversaw the renovation of all the rooms. He chose many pastel colours and introduced mirror effects so as to bring the calming atmosphere of the lake right into the heart of the 5-star hotel.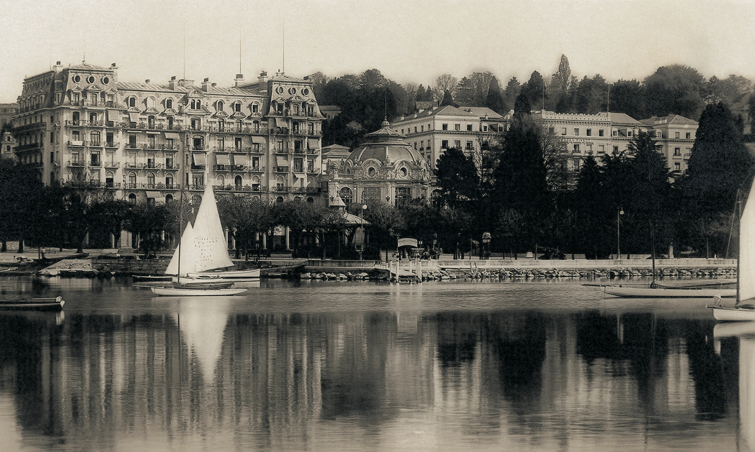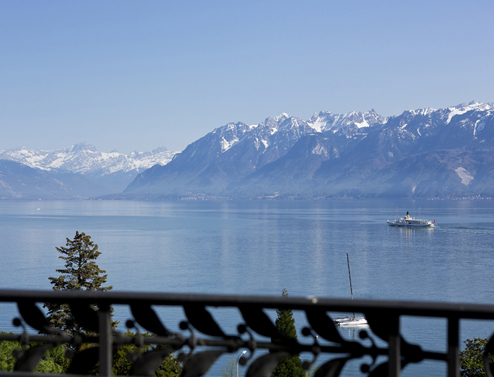 Ideally situated on the banks of Lake Geneva, Beau-Rivage Palace is nestled in a natural beauty spot just a stone's throw away from the centre of Lausanne. Like the neighbouring International Olympic Committee, the palace is an institution in the Ouchy district.

Merely 10-minutes away from the vibrant city centre, the hotel benefits from the Mediterranean atmosphere of the nearby harbour. The hotel's four hectare large garden and splendid terrace form an oasis of calm, ideal for recharging one's batteries. The view onto Lake Geneva and the Alps exudes a unique serenity, as if outside of time.