Our doors are open again and we look forward to welcoming you!
Our restaurants are open for in-house guests.
The hair salon remains open, as well as the body treatments, massages and beauty treatments at the Cinq Mondes Spa.
The outdoor swimming pool and fitness room are available for in-house guests.
Inspired by the regular travels of its founder Jean-Louis Poiroux, the Cinq Mondes spa treatments are developed from the best well-being and spa treatments to be found on all five continents.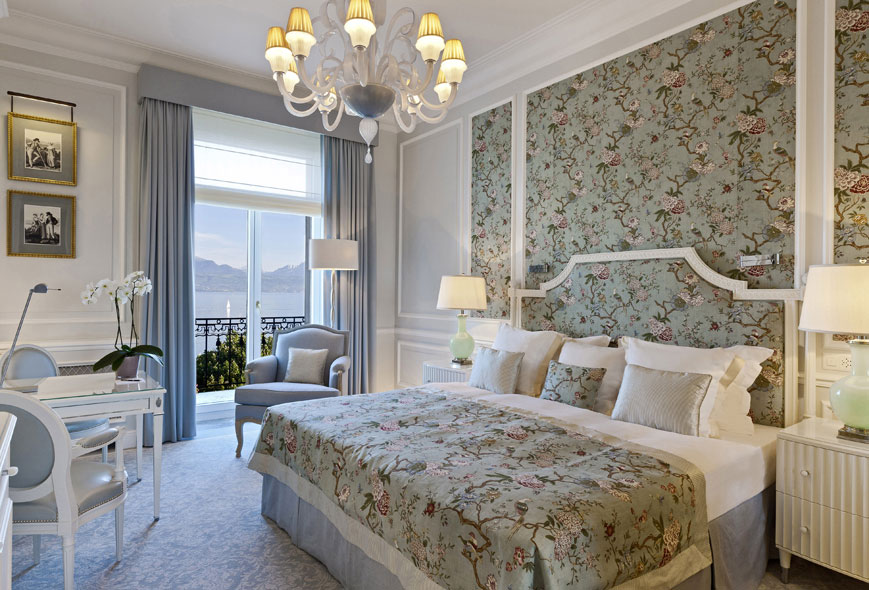 Rooms
The bedrooms look out over Lake Geneva or the gardens. There are five categories. The majority of rooms were refurbished in 2012 by Pierre-Yves Rochon.
View all rooms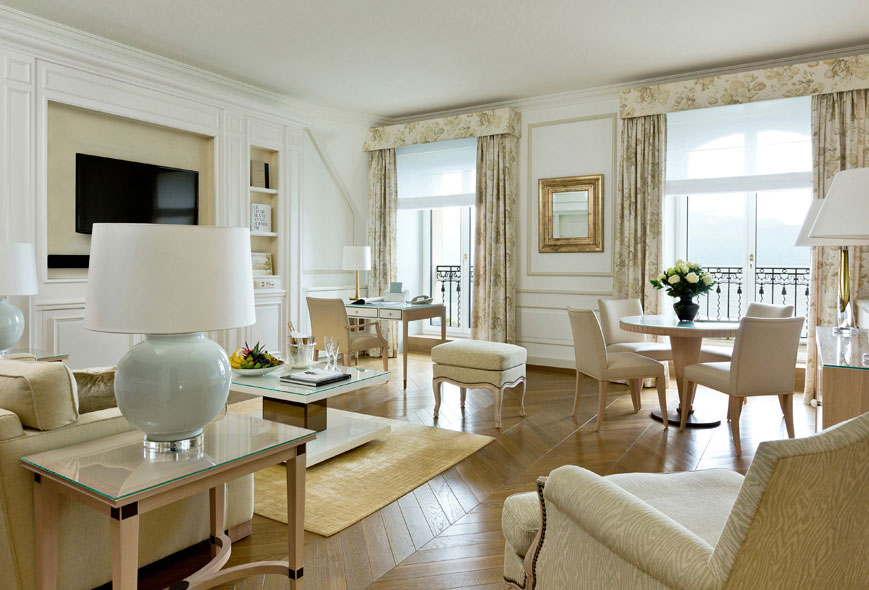 Suites
A legacy of the generous architecture of the late 19th century, the suites at the Beau-Rivage Palace are notable for their spaciousness. From 100 to 140 m2, each one has a unique colour scheme and its own particular ambience.
View all suites
We plan your events in complete safety - Discover our detailed health charter