The majestic ballrooms and excellent service at Beau-Rivage Palace make for magical receptions and banquets. All guests are sure to be visibly thrilled from beginning to end of any party we host, be a wedding, an anniversary, a family celebration, an engagement, a baptism, a bar-mitzvah, a company get-together, a New Year's party ...

To make the feast unforgettable for both the guests and the organisers, the hotel's event managers strive to meet every request – from the composition of the menu to hiring the best service providers.

Didier Schneiter, executive chef at Beau-Rivage Palace, composes the menus and buffets taking the seasons and special wishes into account.
Built in 1908, the Sandoz room is a veritable jewel of Beau-Rivage Palace. Sumptuously decorated and easily adjustable thanks to its generous proportions, the largest room at Beau-Rivage Palace is a majestic, grand and unique setting for weddings, seminars and receptions. With 430 m² of space, it accommodates up to 400 conference guests or 600 people for a cocktail reception.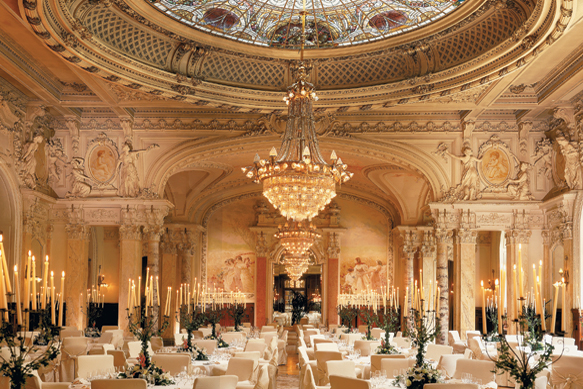 The Rotonde room is the little sister of the grand Sandoz. It has a more intimate character and has preserved the splendour of its time, with stucco, mouldings and frescoes. The ceiling is impressively high, and the room offers easy access to the main terrace. This exceptionally bright room is ideal for banquets for up to 200 guests and cocktail receptions for up to 400 guests.