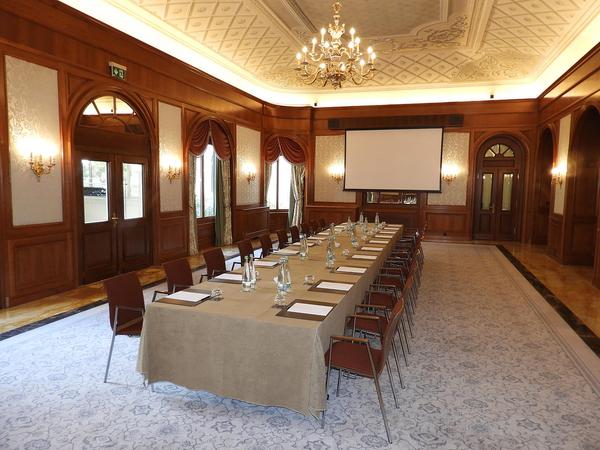 Elegance, accessibility, service
Beau-Rivage Palace has all the right qualities for hosting prestigious professional events. The eleven event venues and two reception rooms each have their own character, highlighted by a sophisticated interior design. The restaurants, bars and Cinq Mondes spa offer plenty of opportunities to relax after a day of conferences and meetings, ensuring that pleasantly memorable moments are guaranteed.

Just a 40-minute drive away from Geneva international airport, Beau-Rivage Palace is located at the heart of Europe. The hotel enjoys the peaceful atmosphere of the harbour of Ouchy, but also the direct proximity to the dynamic city centre of Lausanne.

The "seminar service" at Beau-Rivage Palace combines the qualities of a five-star hotel with the expertise of professional event managers. Our team provides a bespoke service to meet all our clients' wishes, thereby ensuring they can host their conference with confidence.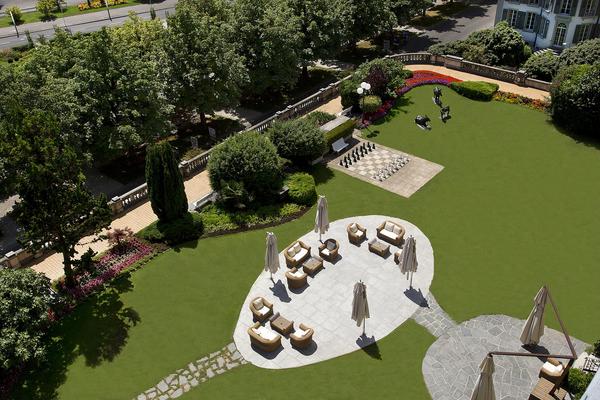 Doing business, naturally
With its stunning view of Lake Geneva and surrounding four hectare park, Beau-Rivage Palace is a stimulating and inspiring place. All meeting rooms and conference venues are flooded with daylight, ensuring a healthy working environment. Some of the rooms have private terraces for outdoor lunch breaks. The gardens and sports facilities at Beau-Rivage Palace are available to companies for team building activities, e.g. archery, tennis lessons, outdoor brainstorming ...
Our new technologies for your virtual events
Plan your next meeting that brings your participants together both on-site and remotely, in the comfort of our hybrid-ready lounges!

Equipped with high-quality sound and image and compatible with all video conferencing interfaces, our professional equipment is available on request.

Upon request, subject to availability.
Click here for further information.