The big day
For a proper dream wedding, you need to choose a fairytale venue. But on the most romantic day of your life, a magical setting is nothing without superior service. Beau-Rivage Palace provides the best of everything, ensuring your big day is perfect.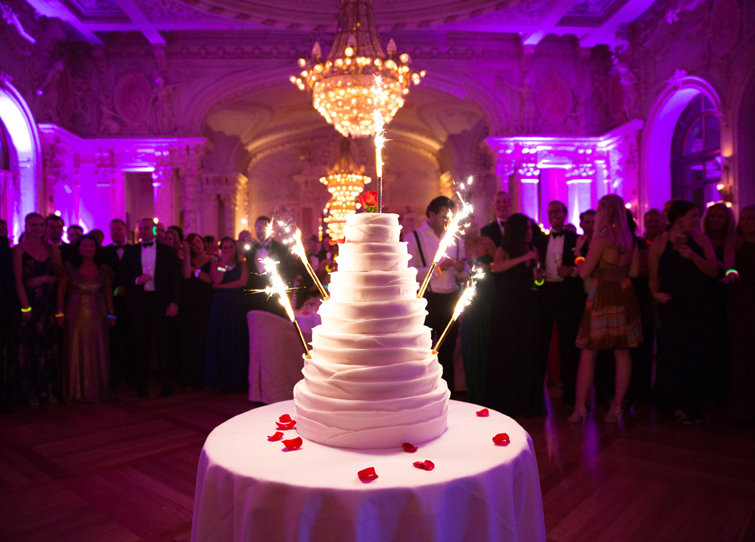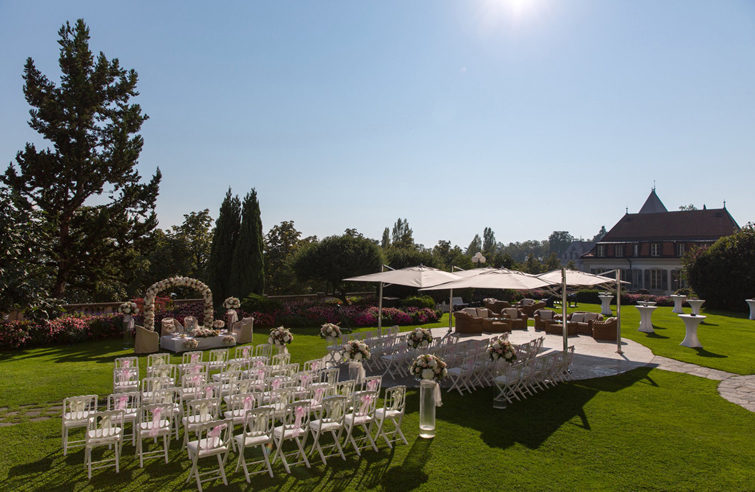 The ceremony
When the weather is good, the ceremony can be held in the four hectare park, and drinks can be served outside, too, allowing everyone to enjoy the romantic view of Lake Geneva and the Alps in the background. Dinner is generally served in one of the majestic ballrooms, providing a very special backdrop sure to make the day unforgettable not only for the bride and groom, but also for every guest. "Le Montreux", our Belle-Époque paddle steamer, is also available as a quaint drinks venue or even for the civil ceremony (recognised by the Lausanne registry office).
Wedding planner
Whether you choose to celebrate on water or on land, our wedding planners will anticipate your every wish, while keeping discretely to the sidelines on this joyous yet intimate day.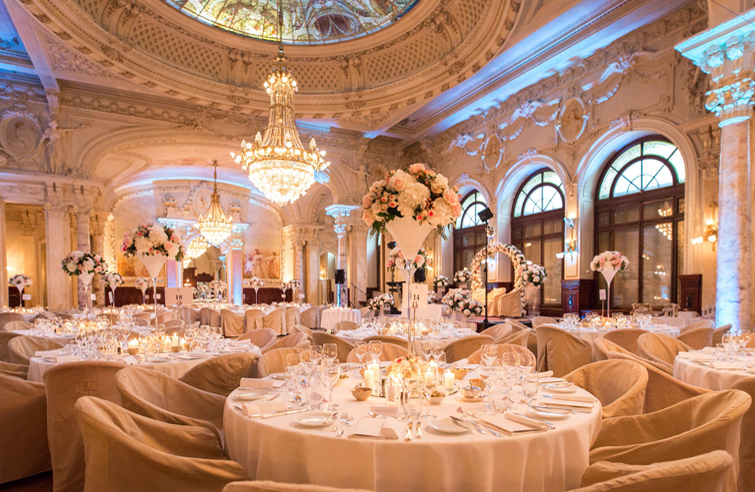 Hen night
And how about celebrating your hen night at Beau-Rivage Palace? Our Cinq Mondes spa, restaurants and bars are ideal for spending an unforgettable time with friends.
Honeymoon
Prolong the magical moments of your wedding and spend a thrillingly romantic honeymoon at Beau-Rivage Palace. When choosing to stay in one of our suites, the bride and groom may look forward to exclusive services. The Spa suite, for example, is a perfect choice for couples who want to relax after their wedding celebrations. The restaurants with their fireworks of flavours, the sports facilities, the spa area and the enchanting setting of Lausanne-Ouchy offer plenty of opportunities for the newlyweds to enjoy their first days of married life.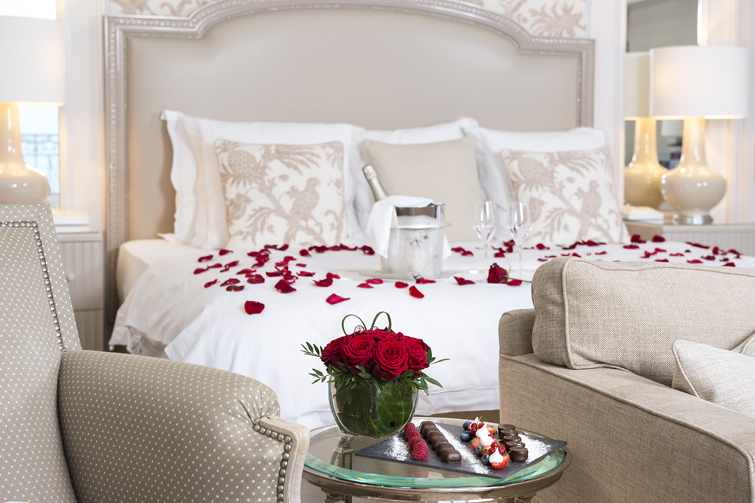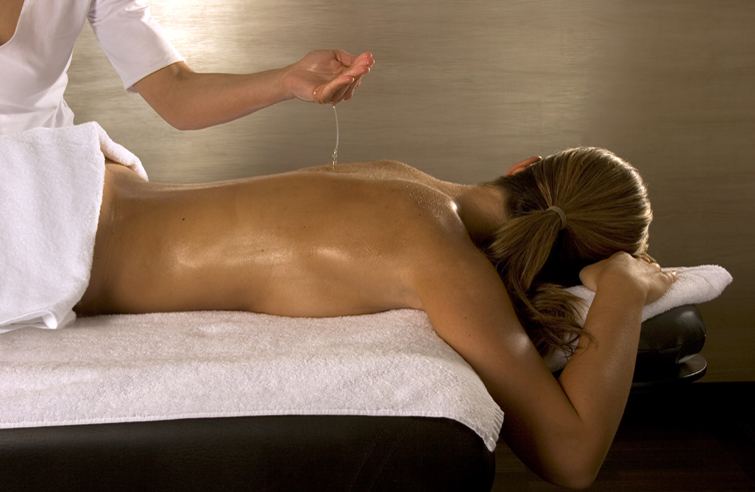 Exclusive services
• Beauty treatment: spa and hairdressing service on site, either in your suite or at the hotel's own salon.
• Babysitting service and playrooms for children during the wedding.
• Half day in the Cinq Mondes spa for the married couple in the week of their wedding.
• Overnight stay and wedding menu tasting session, available from 80 guests.
• Wedding planner dedicated to organising your special day.